Securities Commission's Capital Market Masterplan 3 (CMP3)
Sep 21, 2021 +
SC, "Securities Commission Malaysia".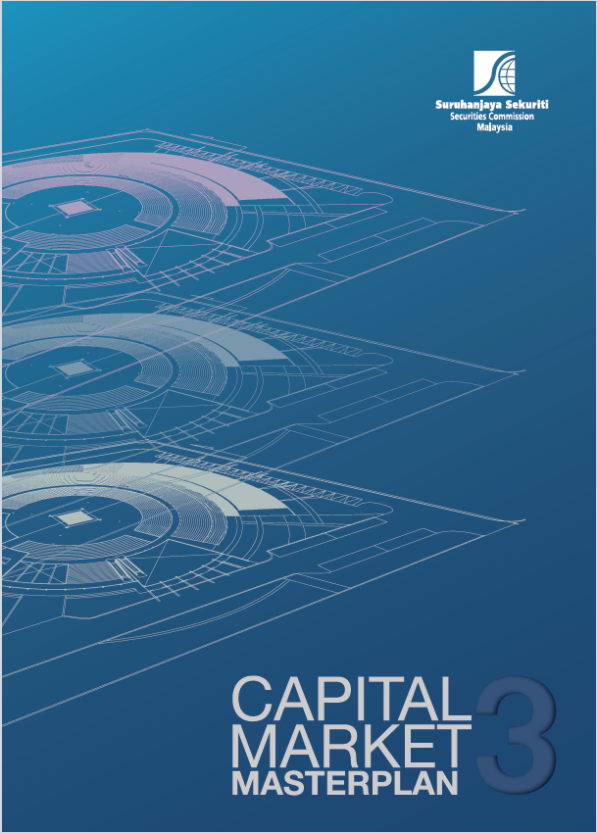 The Securities Commission Malaysia (SC) today launched the third Capital Market Masterplan (CMP3), which will serve as a strategic framework for the growth of Malaysia's capital market over the next five years.
Capital Market Masterplan 3 (2021 to 2025)
Download PDF copy
Click here to view the e-flipbook
Source:
Securities Commission Malaysia
Disclaimer
The information provided in this report is of a general nature and has been prepared for information purposes only. It is not intended to constitute research or as advice for any investor. The information in this report is not and should not be construed or considered as an offer, recommendation or solicitation for investments. Investors are advised to make their own independent evaluation of the information contained in this report, consider their own individual investment objectives, financial situation and particular needs and should seek appropriate personalised financial advice from a qualified professional to suit individual circumstances and risk profile.
The information contained in this report is prepared from data believed to be correct and reliable at the time of issuance of this report. While every effort is made to ensure the information is up-to-date and correct, Bond and Sukuk Information Platform Sdn Bhd ("the Company") does not make any guarantee, representation or warranty, express or implied, as to the adequacy, accuracy, completeness, reliability or fairness of any such information contained in this report and accordingly, neither the Company nor any of its affiliates nor its related persons shall not be liable in any manner whatsoever for any consequences (including but not limited to any direct, indirect or consequential losses, loss of profits and damages) of any reliance thereon or usage thereof.